Clever Wiki: The Wiki Without Boundaries of Imagination
Edit
Welcome to Clever Wiki, the Wiki without boundaries of imagination. Select one of the following selected categories below, add your idea to that topic, and let your mind run wild.
There are a total of 1,048 articles on here as of August 11, 2020.
Featured Article
Edit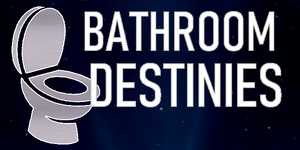 Bathroom Destinies is an American reality competition show. It is presented by long-time host Brendon Lewis and is produced by Cascadus Productions. The series consisted of a handful of strangers living in a specially-designed bathroom as they compete in challenges for either luxuries or powers within the game. Every few days, the occupants of the bathroom vote to remove a contestant from the game, with someone new entering the bathroom to play the game upon someone's removal. The contest usually lasts for about four weeks, with the winner of the season being crowned by a vote from the previously-removed occupants. More
Community content is available under
CC-BY-SA
unless otherwise noted.